The term growth hacking has created a lot of buzz already, with Facebook, Hotmail, Twitter, Instagram etc having grown beyond expectations and estimations of many renowned growth experts world over. You must be thinking what's this new jargon is all about, right? Well, growth hacking is actually the linchpin for startups to grow a new business and it is completely different from traditional means of marketing, like ads on television, radio, newspaper or setting up big distribution partnerships. Until now, Search Engine Optimization(SEO) was the only means to grow business by attracting visitors to a particular website through improvement in its ranking in search engine results. However, SEO is not enough to get the much-needed growth to your business now, you must employ growth hacking techniques along with SEO to achieve the objective.
The distinction between conventional marketing and growth hacking is very important to understand to get your business what it needs to survive in the very beginning - GROWTH. Growth hacking means using marketing tricks that are effective to increase user base for new companies. Growth hacker has only one business to do, increase the numbers of users and make every decision from the perspective of growth only, nothing else at all. Growth hacking strategies are meant to make your presence viral on the internet so that people can take a good note of what you are saying and offering to them. Marketing automation implementation services play a big role in making your growth hacking efforts a success.
The aforementioned statement does not implicate that traditional marketing tricks do not target growth, but the approach is highly intensive when a new company adopts growth hacking. Growth hacking does not mean getting 10 million users for your business in no time. Instead, it means getting a first few users who will get you more users with everyday passing by. For example, cross-posting on Craigslist did wonders for AirBnb and increased its user base to an extent that left its counterparts scratching their heads.
Product development team and marketing team are known to be two different departments. But it is very important to understand that more often than not a product development team develops a product in a non-empirical way. They develop a product they think people would like, without actually knowing it if it has the features that people would actually embrace. And once the product is developed, the marketing team is supposed to sell it even if they have to push customers. Well, this is what a marketers are believed to do, aren't they? But all changes with growth hacking as it allows a product to market itself. Growth hacking in simple words can be described as understanding your customers and figuring out ways to help them find and start using your products.
Twitter is another great example to support the virtues of growth hacking. Many users were coming to Twitter everyday, but the problem was not many of them were sticking around. So, Twitter instead of emailing newsletters or investing money in other traditional means of marketing to bring them back, focused on making the product better. Twitter learnt very quickly that chances increased by many folds for a user to stick if he/she followed at least 5-10 Twitter accounts on the very first day. It's simple human psychology, we tend to spend more time on something that interests us. Twitter began to help users get followers who they knew, which further increased their interest to use Twitter. It was no stopping for Twitter, it kept on improving features that helped users achieve things they wanted, thus successfully managed to retain users.
In this blog, I am covering the five most effective growth hacking strategies to take your new business to great heights.
Identify growth goals that need not to be extravagant but achievable
First, ensure to have 10,000 visitors on your product page. Put ads on social media and use influence marketing to generate leads. You can increase traffic on your website through blogs, so pay special importance to it and use remarketing to ensure conversions of at least 5 bounced site visitors every two weeks.
Ask yourself questions, like adding what features to your product will drive in more customers to begin using your product, what kind of content you need to produce to sound appealing and convincing to your target users etc. Klout is a great tool to determine as to how your are doing on social media platforms. A Klout score, based on your retweets, likes, shares etc, paints a clear picture about your influence on the internet. Posting content on websites with best Klout scores enables you to be accessible to more people, thereby increasing your popularity and odds to get more and more users. Not only this, Klout also suggests you the kind of content you need to develop to ensure your audience likes and shares it.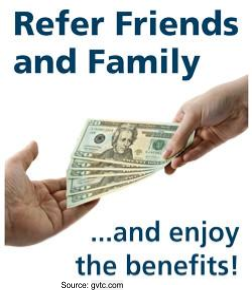 For a growth hacker, a referral program could result into a significant hike in numbers of users signing up on the respective website. Dropbox is a very good example to explain this growth hacking strategy. Dropbox came up with a referral program wherein it offered 500mb worth of storage space over cloud for getting someone onboard. The program made a huge contribution to grow the numbers of users on Dropbox from 100,000 to 4 million users in mere 15 months. PayPal is another great example it offered $10 to a user who invited someone and another $10 for the person who subscribed through that invitation. The program helped PayPal acquire 7-10% growth in numbers of users on daily basis. However, new startups could find such a move expensive. But nevertheless, they can offer something they can afford in exchange of more numbers of users.
Also see a wide range of digital marketing services offered by Evon Technologies.
You could make use of other successful platforms to make your business thrive by enrolling more and more users every day. Think of ideas that could help you work with other businesses, products etc. Cross posting could help a great deal to skyrocket numbers of users on your website. AirBnb is a perfect example as it recorded a burgeoning rise in its user base by allowing users to post their listings on Craigslist. Instagram also banked upon the popularity of Twitter and Facebook by allowing users to cross-post.
When your content is posted on other famous platforms, it gets exposed to more people. As a result, you reach out to masses who may like to give a try to your product.
Use Retargeting Ads and Remarketing Tools
It often happens that a user comes on your website, searches a product and spends sometime checking its feature and other things, but then changes his/her mind and leaves without making a purchase, which could be for many reasons. However, it's important that you follow the prospective customer with the product he/she was looking for on your website. This technique is called retargeting and really encourages such customers to make a purchase on your website. Moreover, right ads tools lift the rate of site visits and brand search.
Ad exchange is also a lucrative way to get more users to grow your business. It could be both paid and unpaid, but ensures that top publishers, advertisers, networks and agencies spread a word about your product as they have a wide reach to masses.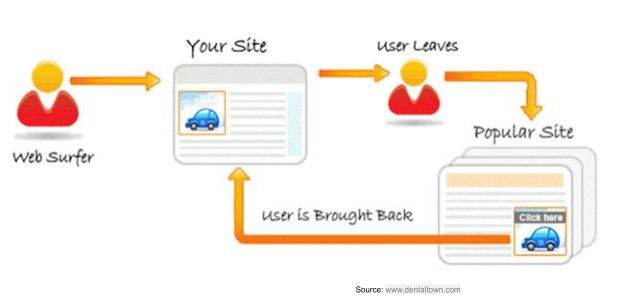 Create Online Communities
Building your own online community could go a long way in increasing numbers of users on your website. An online community enables your business to get access to new prospects and build a strong bond with existing ones. With the help of online communities, people can share their experience with your product from time to time. You can also join forums and other existing popular communities to give rise to engagement with even more people. This strategy is good to adopt to make people know that you exist and are offering a product to improve quality of their lives.
With this, I am wrapping up this blog, hoping it provides a good insight into the next frontier of marketing and will help your business grow exponentially.